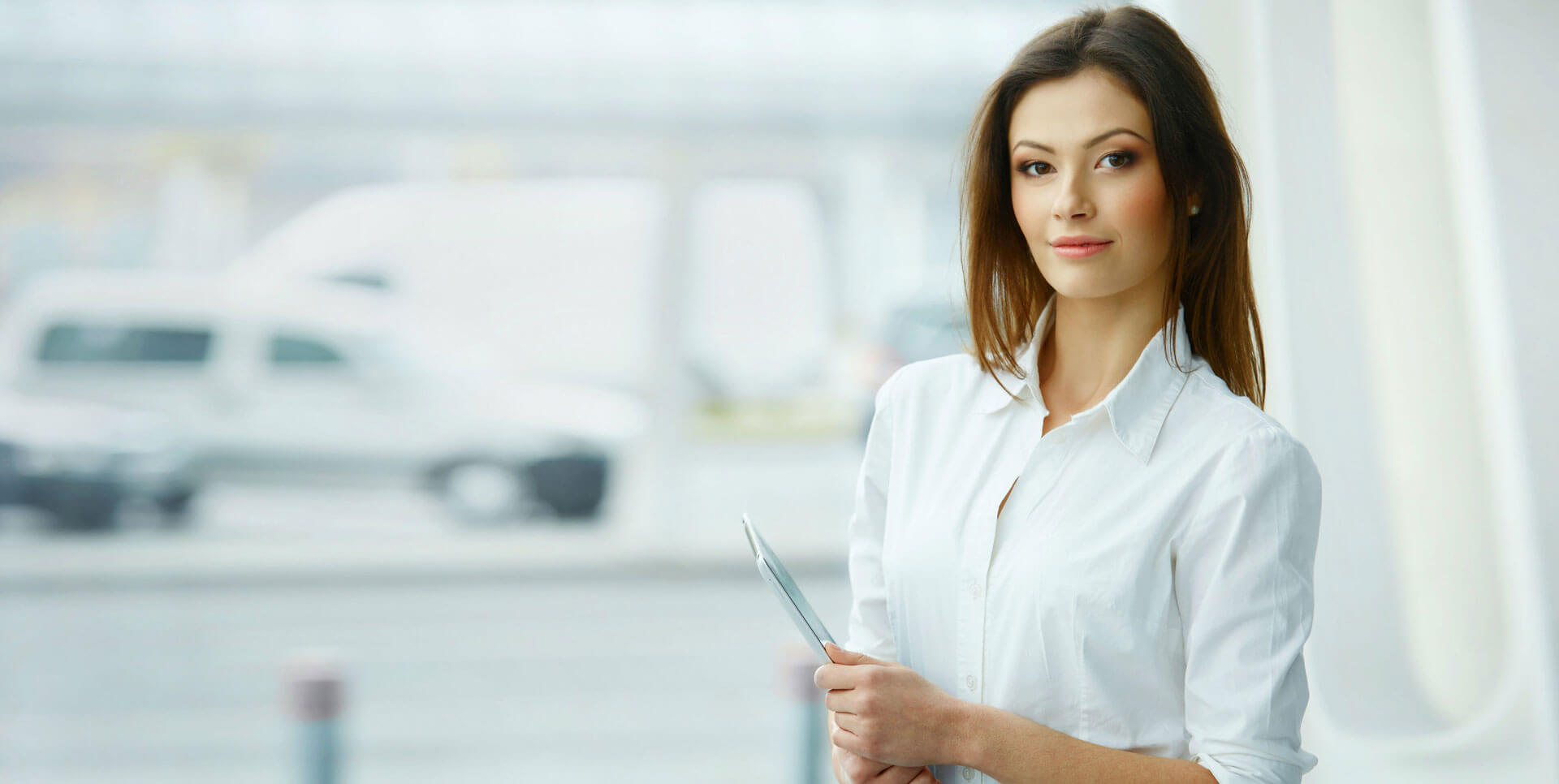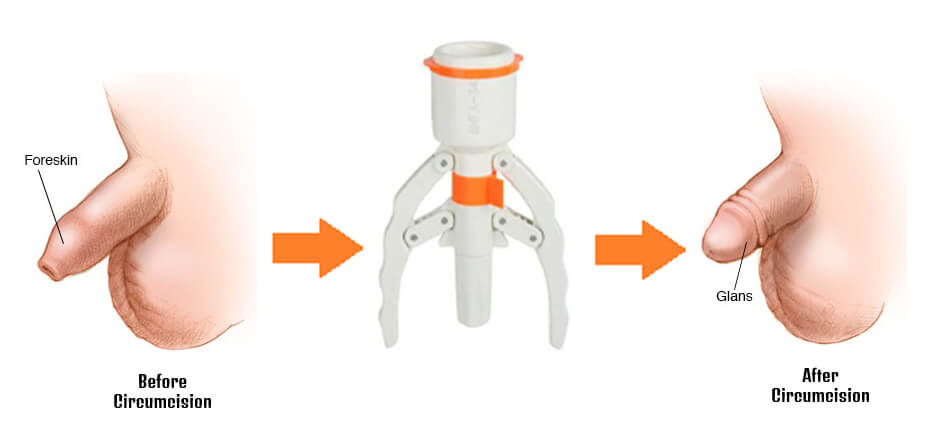 Circumcision is the surgical removal of the foreskin above the head of the penis. Laser-based circumcision in Ahmedabad is more effective and successful than traditional procedures. The foreskin is removed with a laser that exfoliates the skin and also controls bleeding from the skin. Dr. Paras Shah is one of the greatest and most well known Laser Circumcision in Ahmedabad, ZSR Circumcision in Ahmedabad. The doctor's facility has superb & huge framework and gear to meet a wide range of crises cases. Here, you can discover experienced and gifted Circumcision in Ahmedabad, Khatna Specialist in Ahmedabad near me, who profoundly comprehend your case and bring you totally compelling arrangement. Looking for the top ZSR Circumcision in Ahmedabad? Dr. Paras Shah is the one of the best circumcision doctor for children as well as adult. We are reputed Laser Circumcision center near me in Ahmedabad and Circumcision Surgery in Gujarat.
This procedure is mainly done for newborn babies because of some religious or social beliefs and can be done in adults as well. Circumcision in adults is used to treat certain conditions such as-
• Balantis - In this condition, there is swelling in the front part of the penis.
• Balanopsthitis - inflammation of the tip of the penis and foreskin
• Paraphimosis - In this condition the foreskin of the penis cannot be pulled to the tip of the penis, causing the foreskin to swell.
• Phimosis – In this condition the penis is unable to retract its skin
• Frenuloplasty – The frenulum of the penis becomes shortened or sensitive, causing problems during sexual activity.
Circumcision Procedure
Laser Circumcision in Ahmedabad and, Laser circumcision is considered the most effective and permanent solution to phimosis and other foreskin-related issues in Ahmedabad and Circumcision Surgery in Gujarat. During laser circumcision, the urologist removes the extra foreskin from the head of the penis. In laser circumcision, the laser cuts through the foreskin and thus the patient has no bleeding or pain during or after the procedure. You can get an appointment with the finest surgeons for laser circumcision in Ahmedabad, It is a painless and bloodless surgical procedure and the chances of infection or complications during or after this procedure are almost zero. Also, it is not the result of a wound or scar. The whole process takes about 10-20 minutes to complete. Laser circumcision in adults and infants can be done very easily and simply. Recovery after laser circumcision is also fast and comfortable. Laser circumcision is a daycare procedure, so the patient can return home the same day after a few hours of rest in the hospital.
Key features
• The operation is simple, fast and convenient.
• Circumcision and stitches are removed at the same time, which greatly reduces the operation time.
• It can reduce bleeding during surgery and edema after surgery.
• Stitched nails will fall off on their own and the suture will not need to be removed.
• The incision will be cleaned after treatment.
• Sutureless circumcision, painless circumcision, bloodless circumcision
• Injections require less local anesthesia, rest at home after circumcision
• Permission to drive on the same day, bathing the next day
• No dressing required, need to apply antibiotic cream for 8 days
• Alisklamp skin rings fall in 7 days, ZSR silicone ring falls in 7 days
• Recovery Period - 7 days, possible to assume office on the same day
• You are allowed to return to your city on the same day, circumcision is possible on the same day
Painless laser circumcision Surgery in Ahmedabad, Gujarat
We offer modern and advanced painless laser circumcision at our clinic in Ahmedabad, circumcision surgery in Gujarat. Laser circumcision makes it easier for the patient to undergo painless surgery and experience a seamless surgery. The success rate of painless laser circumcision is as high as 100% and the probability of complications during or after laser circumcision is as low as zero. If you suffer from phimosis, paraphimosis, balanitis, balanoposthitis or any other skin problem, you can contact us for painless laser circumcision. We perform laser circumcision with complete accuracy and perfection.
What is ZSR Circumcision?
ZSR Circumcision device is a latest surgical stapler, this device cuts and staples the penile foreskin. This special circumcision technique, this technique uses a surgical stapler to cut and seal the edges of the skin in addition to using stitches. ZSR circumcision is an alternative option for treating phimosis.
What are the best technical steps of ZSR circumcision?
• The stages of ZSR circumcision
• The penis is being cleaned and wrapped first to prevent infection.
• After that local anesthesia is given
• The fixing of the prepuce is done and the protection rod of the equipment is inserted
• After matching the skin is marked to ring and the prepuce is fixed to the rod
• In the final step: The stapler is being attached to the penis and then it is unlocked.



What are the best benefits of ZSR Circumcision?

•bloodless - in this technique there is no bleeding, swelling or inflammation
•Stitchless - no stitches are required compared to other techniques. Only the smooth silicone ring is kept which fades away with time. It just takes 10 -12 days for the ring to fall off
•Scarless - Doesn't make a mark compared to other techniques
•Less Time – This process takes only 10 minutes to complete after which the patient can easily go back to his/her home
•Cosmetic Appeal – This procedure gives a good look to the penis



How long does it take to recover from ZSR circumcision?

It will take a maximum of 10 days to recover from circumcision until the wound is completely healed.
• ZSR circumcision surgery cost in Ahmedabad
• Some of the factors on which circumcision treatment depends are:
• patient's health
• patient's age
• circumcision techniques used
• clinic location
• Doctor's Qualification




Please make an appointment with Dr. Paras Shah for a personalized consultation at one of the Sannidhya Multi-Speciality Hospital locations at Paldi, Ahmedabad. At your consultation, Dr. Shah will discuss your particular case and tell you the exact cost of your procedure.




What is the cost of laser circumcision in Ahmedabad?

In Ahmedabad, the cost of laser circumcision may range between Rs. 24,000 to Rs. 33,000. This price range is dependent on various factors and varies from one person to another. A few of those factors are the doctor fee, type and location of the hospital, medication cost, the amount to be paid for diagnostic tests.




What is the cost of ZSR circumcision in Ahmedabad?

Individuals can undergo ZSR circumcision in Ahmedabad at a price range between Rs. 25,000 to Rs. 46,000. Several factors can impact this price range. A few of those factors are the severity of foreskin disease, type and location of the hospital, surgeon fee, charges of the diagnostic tests, etc.




Most Advanced and Painless Stapler Circumcision in Ahmedabad

Consult Paras Shah expert circumcision doctors in Ahmedabad for advanced treatment for phimosis. We have a dedicated team of urologists who specializes in performing laser-assisted surgical treatments. Book an appointment with us and visit the nearest clinic for ZSR Circumcision in Ahmedabad & Circumcision Surgery in Gujarat.